The Opening Ceremony of European Universities Rowing Championship took place on 07.09.2023 in Bydgoszcz at Mill Island.
The Ceremony was attended by Rafał Bruski - President of Bydgoszcz city, Zbigniew Ostrowski – Vice-Marshall of Kuyavian-Pomeranian Voivodeship, prof. dr hab. Jacek Woźny – Rector of Kazimierz Wielki University, Benedykt Odya – Vice-Chancellor of Kazimierz Wielki University, Ireneusz Nitkiewicz – Councilman of the City of Bydgoszcz, Adam Soroko – Director of the Bydgoszcz Sports Center, Marek Karpiński – President of the Kuyavian-Pomeranian AZS Environmental Organization and Jarosław Surwiło Bohdanowicz – Head of Physical Education and Sports department at Kazimierz Wielki University.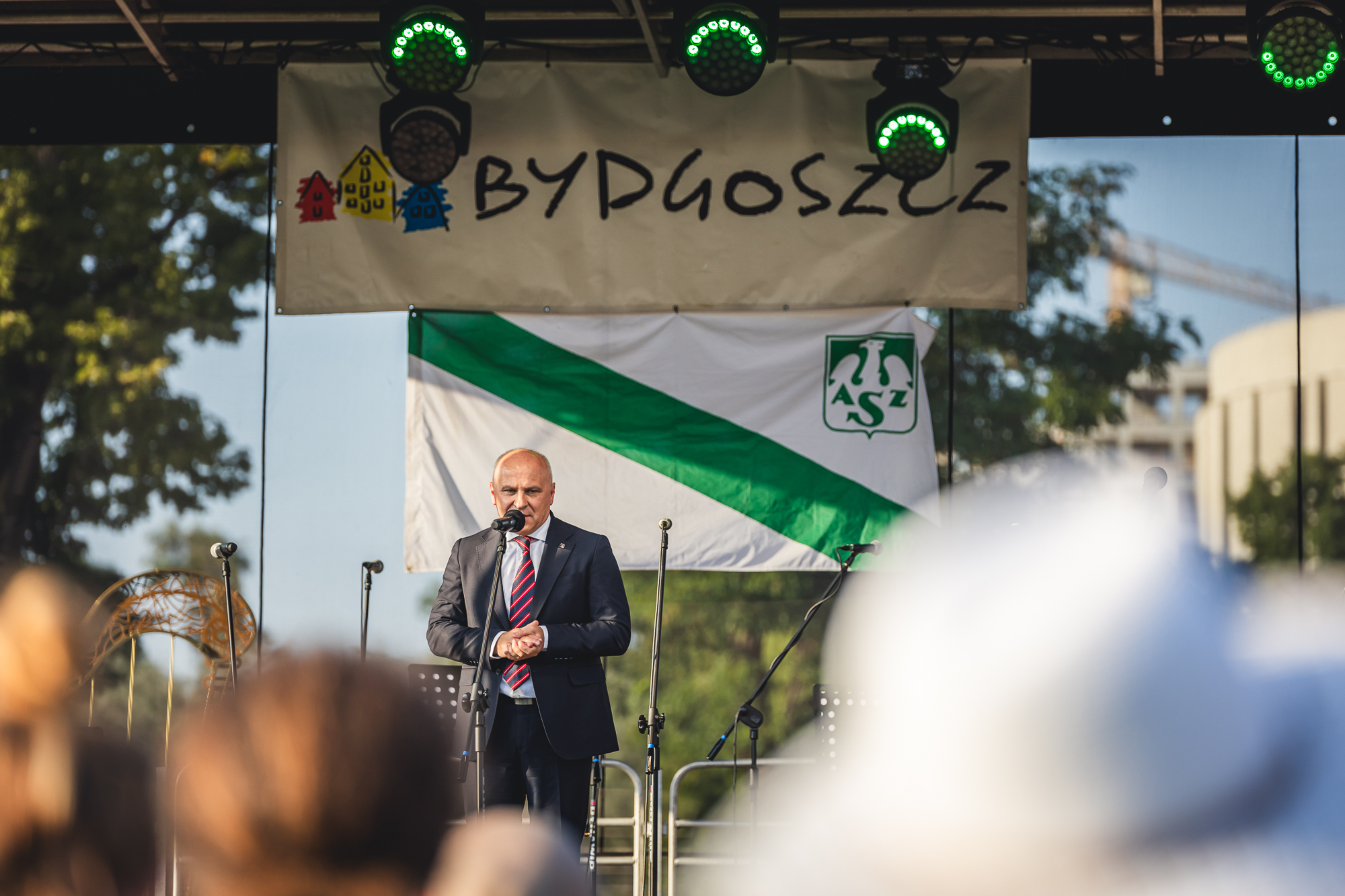 On behalf of the Organising Committee participants were welcomed by Katarzyna Domańska- OC President.
EUSA President Adam Roczek welcomed all participants and wished all the teams and participants who came to test their skills and abilities well ahead of the start of the competition, while also thanking the Organising Committee for all their contributions.
The competition is organised by KU AZS UKW Bydgoszcz & Kazimierz Wielki University in Bydgoszcz with the contribution of Bydgoszcz City Hall, Marshal's Office of Kuyavian-Pomeranian Voivodeship, Univeristy Sports Association on Poland, Kazimierz Wielki University, Polish Federation of Rowing Associations, Kuyavian-Pomeranian District Rowing Association, the Ministry of Sport and Tourism and many partners and sponsors.
This is not the first time KU AZS UKW has organized an event of an international rank. In 2016, the FISU World University Championship Shooting Sport was held in Bydgoszcz. In 2019 EUSA European Universities Handball Championship, 2020 FISU Mind Sports Championship and in 2022 FISU Canoe Sports Championship. The experience gained in organizing international events influences the quality of competitions held in Bydgoszcz. Therefore, this year's tournament promises to be splendid.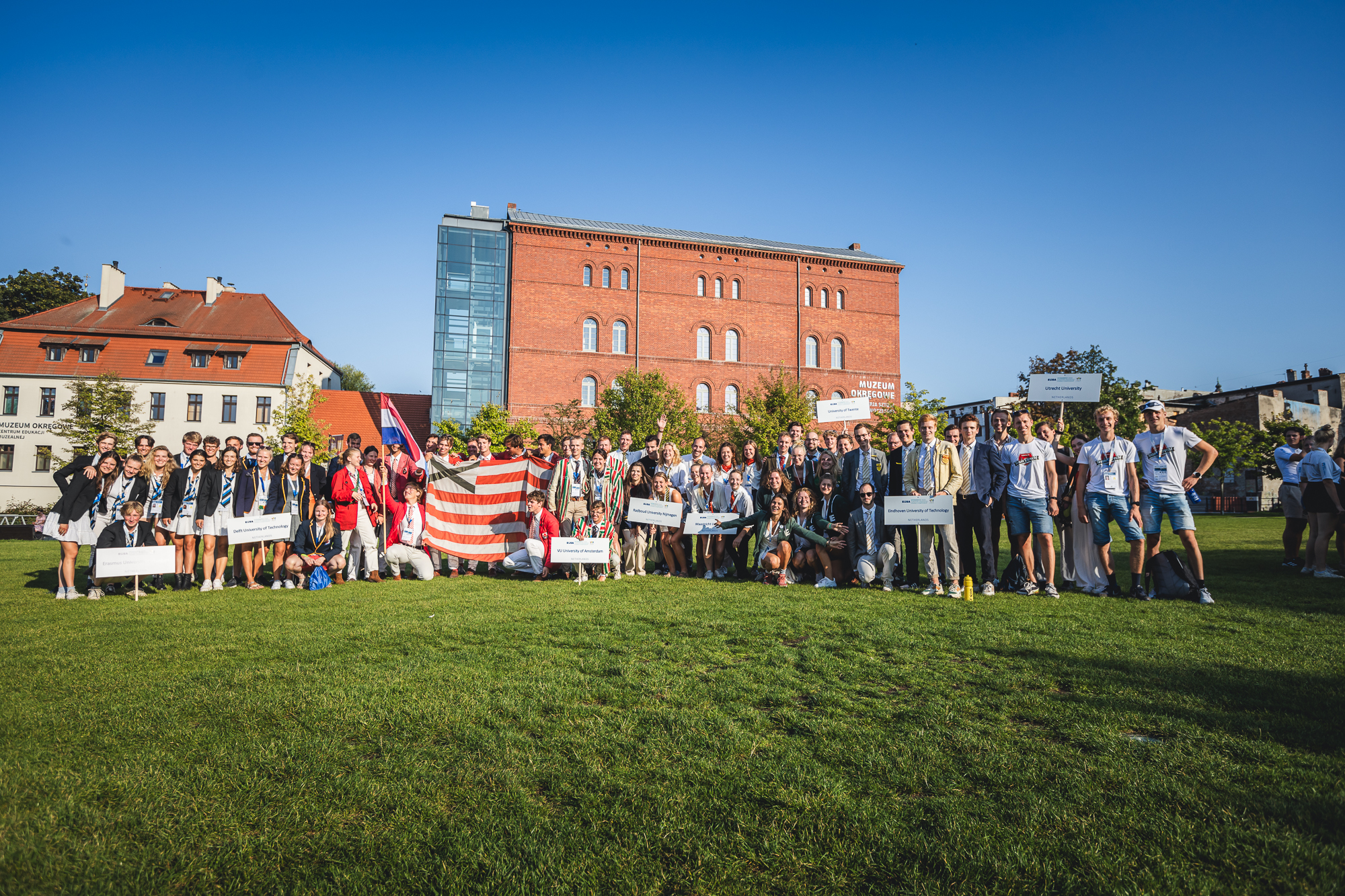 Championship will take place from 8 to 10 September in Bydgoszcz.
EUSA is represented by Tomasz Aftanski, the Technical Delegate - Lionel Girard, Julija Furčić, Eszter Gulyas and Piotr Marszal.
They will make sure that the event will run smoothly and without problems. The Competition will host 527 participants (266 male athletes and 173 female athletes) from as many as 81 universities from 20 countries.
Before the start of the tournament, we are looking forward to a lot of excitement and sports competition. We believe that the competition will be held in accordance with the principles of competition and fair play! We can't wait to see an even fight on the Brdyujście Regatta Course!